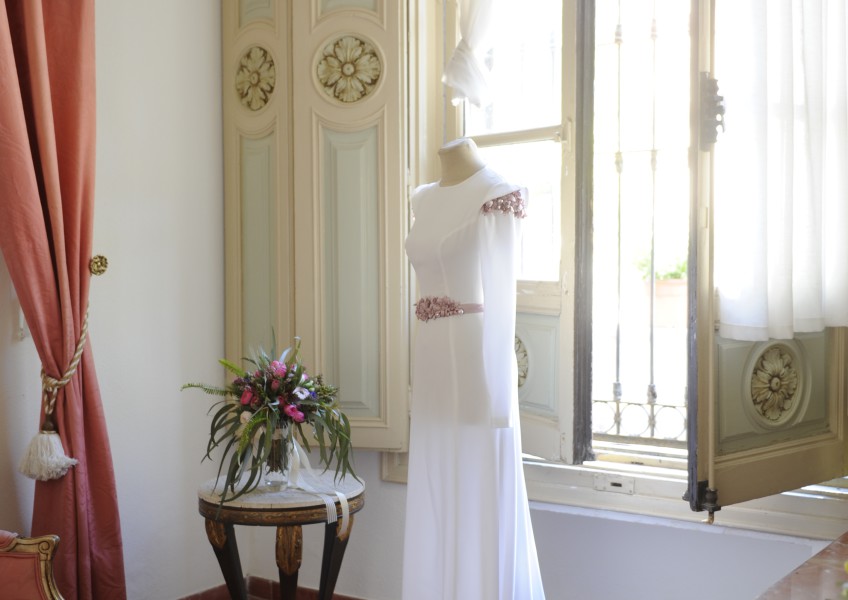 It is going to be your big day!
We give you the current fashion key concepts so you can choose the perfect dress, which will suit you for you're the big day.
The nude pallet is still prevailing for brides this season, rose and make-up colours, in their most sophisticated versions combining with white and metal colors.
Jewellery dresses, Micro pailletes, crystals and fantastic embroidered fabric, give our brides that sparkling touch with the flattering tendency of jewellery dresses. Mermaid dresses which stylizes and bright up the woman's figure.
The 70's are present this season, with straight silhouettes, the guipur, matte fabrics and crochet which fuse with current forms, keeping the neo hippie spirit in its most sophisticated version.
The NATURE tendency brings us delicate embroidery inspired in nature, details which embellish simple dresses, enriching the dresses as well as giving them a natural character, high quality fabrics, with impeccable floral realizations. Romantic and fresh tendency.
Dresses: Rubén Hernández
Art Direction: Isabel Planelles
GIA Photography
Coordination Ana Espadas and Ginés  Ripoll, Algo Azul
Romina Espósito y Olga Deltell
Flowers: Carmen Baeza Ramos and José Muriana Floréate
Finca Jardines de Abril