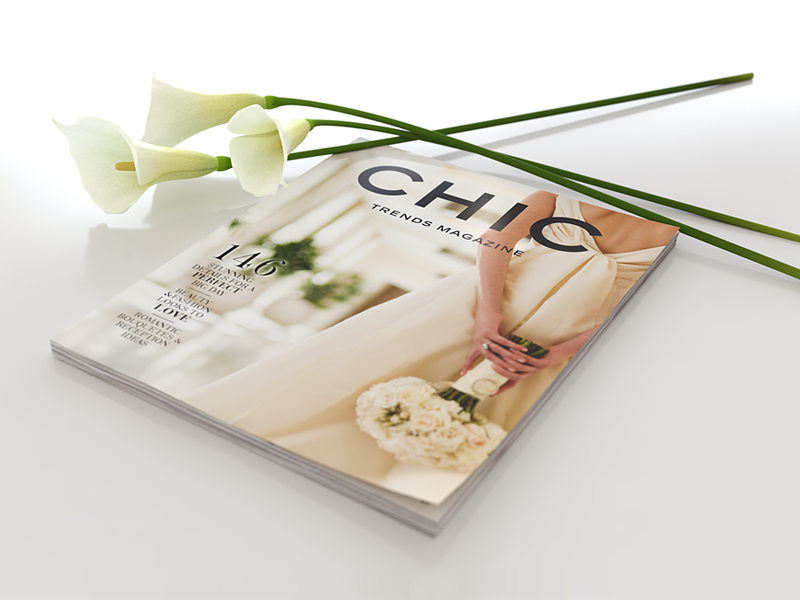 To all our potential collaborators,
CHIC trends, is an exclusive magazine, specialised in worldwide trends focusing in weddings and events. Its origin is the union of two different standards, of two personalities, of two friends.
We launch this project full of excitement to satisfy the doubts that are set out, before this event of such considerable importance, to the couple. We want to design vibrating pages where you can find from fashion to wedding planners, accessories, jewellery, trips, going through gastronomy, oenology or decoration, in short; everything necessary to plan the most important day in your life, your wedding!
Besides our webpage seeks to be a meeting point for professionals and for all the couples that are planning on getting married and are looking for ideas and inspiration.
But CHIC trends Magazine is also a space for you, to share, where you can participate and tell us what your experiences or concerns are, how did your wedding day go? Do you need advice to choose your accessories for the dress? Printed invitations or video invitation? There are no limits when it comes to communication in www.chictrends.es
Communicate with us!
The first edition of CHIC trends Magazine on paper edition will see the light at the end of March and will count with first level collaborations. You are still on time to join, if you want to publish, take part of this with us, don't think twice in contacting us via our email. Our magazine will be distributed, free of charge, in all the province of Alicante and Murcia… Send us an email if you want more information to: hola@chictrends.es
You can also be CHIC TRENDS. Be part of our editors team…