Dedicating myself to organize events, in particular weddings, is the results of a series of causes and effects that had no meaning until now.
I did a music degree because when I was little my dream was to travel around the world from one orchestra to another with my violin.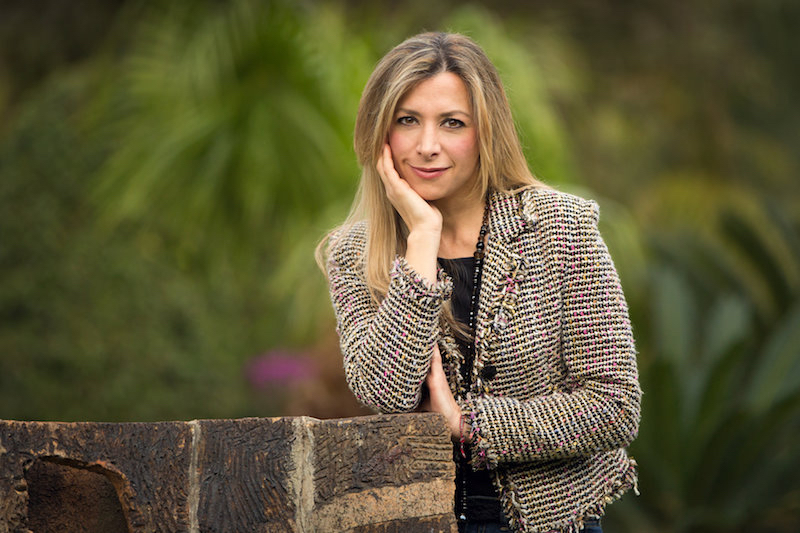 But there is so much to learn and to discover that being around thousand things, I created my on furniture and decoration business.
Those were some years full of big experiences and encounter with very interesting people, but then recession came…
To what I previously said, we would have to add that since I was small I enjoyed being in well decorated places.
The symmetry of things, the colours. That my favourite colour, even though I didn't knew its exact name, was peacock blue. That whatever wasn't in balance made me feel uncomfortable…but when everything was perfect, I flied. And now I know, that was what gave Stendhal its name.
And that has been my determination since then, enjoying all the good and beautiful things that life gives us. Of the touching moments and if they are shared, even better!
There is no need of big things; some lit candles when you come back after work, listening to that song that always makes you vibrate, a cup of tea with friends, a movie on the sofa with a blanket and the person you most love.
The secret is simply a question of attitude.
Is so easy… but in actual life with its frenetic rhythm complicates it a lot. And voila, I present you my mission: guide my clients to make their dreams come true.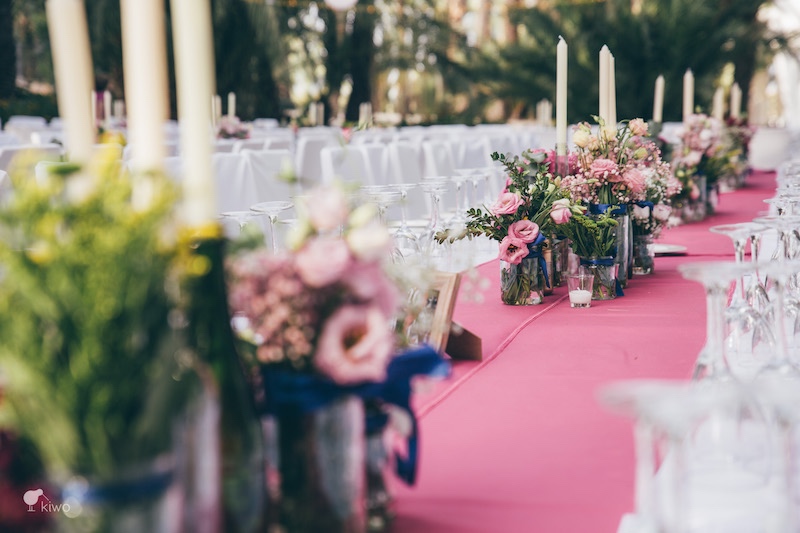 We , the professionals, who dedicate our lives to this, we are very privileged.
Our clients give us permission to get into their life and share with us all their most important moments.   
I feel tremendously happy and thankful to life for all the beautiful experiences I live in every day in this job.
A job where I can enjoy, besides, of my passions: music, decoration, fashion and protocol.
For real, I can think of anything better! If I was born again, I would ask again to be a dream fulfiller.
Now, from a prospective, I understand everything that came before was necessary. Life was prepearing me for being able to do what I better do, help others to be happier.
Is there anything better in this world? Personally I think there isn't.
But it wouldn't be fair to finish without saying thank you to all those who have appeared in my life, whom have made who I am today and I dedicate myself to this incredible world.
Thank you to Nicola de la Paz and Alba Brotons for being part of this dream called Chic Mandala.
Thank you to all the outstretched hands that I found on my path and that I keep finding along it.
Thank you to the people that made me grow.
Thank you to all the people that continues to inspire me.
Thank you and thousand times thank you to all of you to whom I owe you who I am today, the best version of myself.
And now, that is say goodbye, I want to make you a question, you can't to make your dream come true? Come on, let's go, we will help you.
María José Quero.