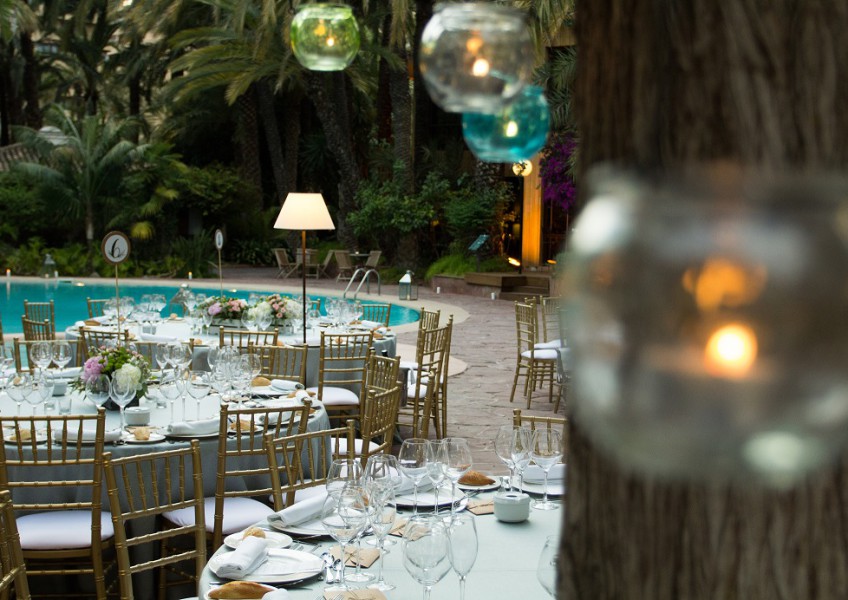 40 years of uniqueness in which we decided to be a resort in a palm grove in a time of vertical hotels. Since then, the Hotel Huerto del Cura is a pioneer of slow hospitality that unites us with the tropics due to the landscape and for knowing how to live better every moment. We enjoy making your special day become a party and success in a unique and unusual setting with extensive gardens in the palm grove of Elche, World Heritage Site by UNESCO.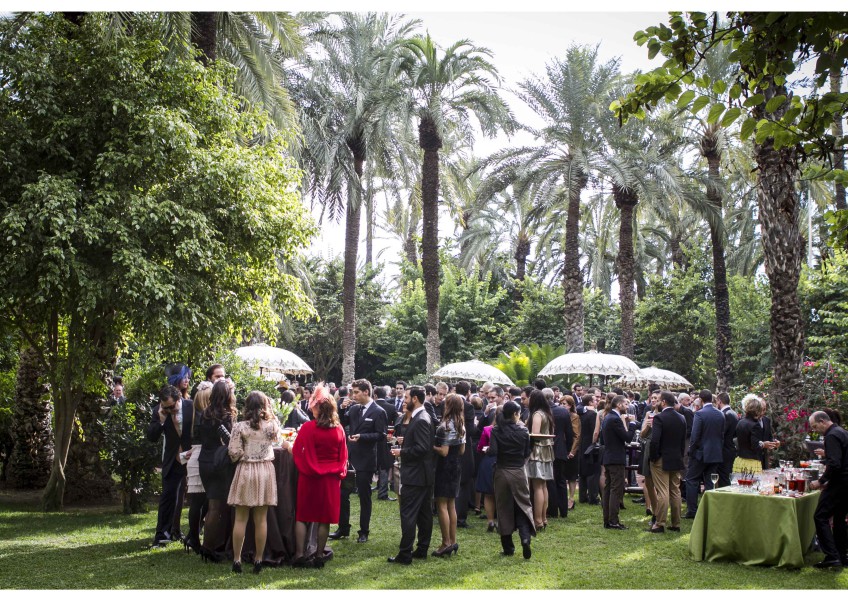 We have shared the happiest moments of many couples that now celebrate also with us those of their children. Consequently, that is for us the best quality audit: the personal experience of our customers. We also own the outstanding «Q» seal of Tourist quality for our hotels and gourmet restaurants, a guarantee of careful work and attention to every detail.
Get married in the oasis
For your special events, Grupo Huerto del Cura has gardens and rooms for banquets from 16 to 600 guests. And as an idyllic and unique space, you can celebrate your wedding in our emblematic Jardín Artístico Nacional Huerto del Cura. So that you can surprise your guests with a celebration at the foot of the Palmera Imperial, its gardens and ponds, a botanical jewel already visited by the Austrian Empress Elisabeth, Sissí, in 1894.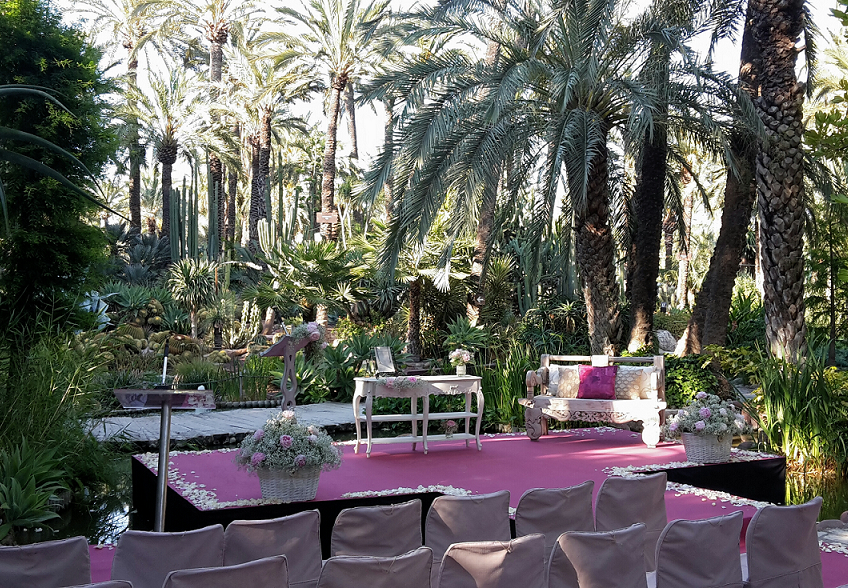 We offer the possibility of closing the Jardín for you, for the civil ceremony and cocktail, lunch or dinner with a spectacular assembly of tables that will transport you to tropical latitudes.
A unique hotel, a historic garden, ensuring a perfect comprehensive service so you can enjoy your Big Day.
And if you prefer other garden spaces, you have the Hotel Jardín Milenio with its gourmet restaurant La Taula, glazed and bright, surrounded by gardens and palm grove.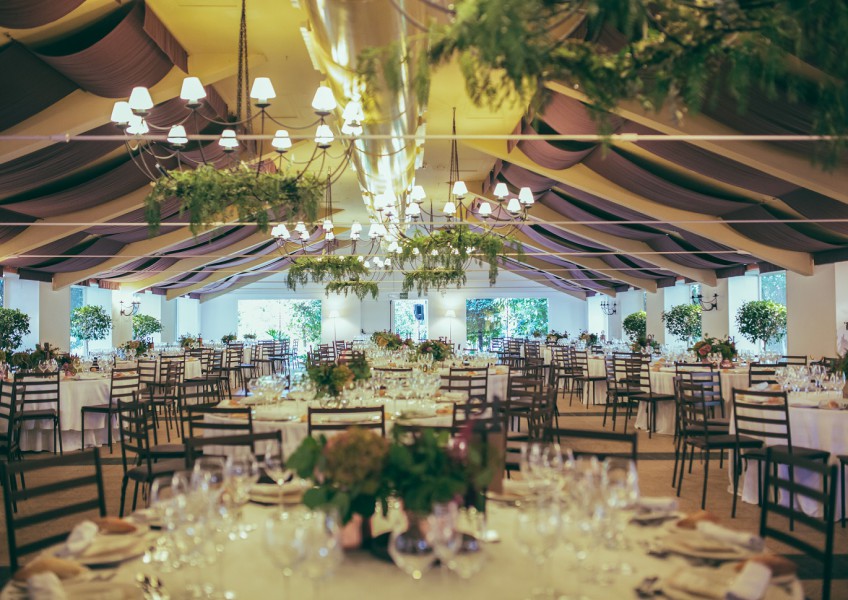 You can also opt for our catering, which will take our cooking and our staging to the place you choose. In any space you choose, you will be able to celebrate the civil ceremony in a personalised wedding with the Huerto del Cura's quality seal.