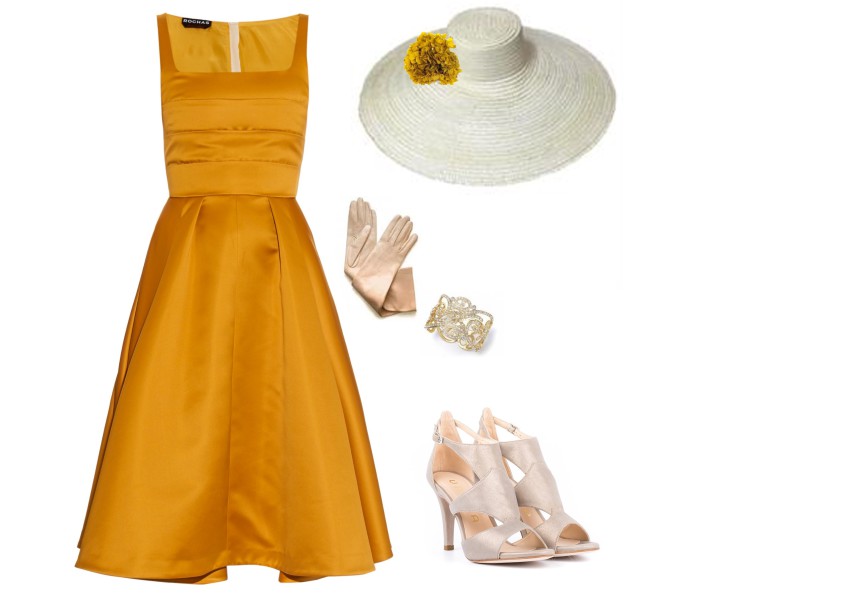 Have you been invited to a wedding at midday?
If this is the case the best option is to wear a glamorous cocktail dress of a bright colour, which is going to suit you.  You can choose a pamela hat as a key complement, very elegant and fashionable! In how many occasion do you have the opportunity to wear one? Very few!
In our country most of the weddings are celebrated at night, at this time it is totally forbidden to wear one. The protocol says that if you are wearing one, you must wear it, at least, until the couple have their first dance. Which means you will have to wear it during the whole lunch.
A pair of gloves will give you that last glamorous touch… an excellent detail that will make your outfit standout.
Don't forget, of course, of wearing a stunning pair of high heels. You know that any stylish look can be infinitely improved wearing some fantastic shoes.
So now you know, success formula for a midday wedding:
Cocktail dress + Pamela hat + gloves