The influencers showed off their spectacular outfits and looked amazing on the red carpet of 'A childhood for Christmas*
Last Friday the First 'A Childhood for Christmas' Gala was celebrated at the Cruise Terminal of Alicante's port, a charity event that nobody wanted to miss.
The event brought together hundreds of Alicante's well-known faces, friends and collaborators, as well as the most CHIC influencers and bloggers who revolutionized the red carpet with their outfits! This is what the red carpet looked like; The guests wore their best gowns and suits to attend one of the most supportive red carpets.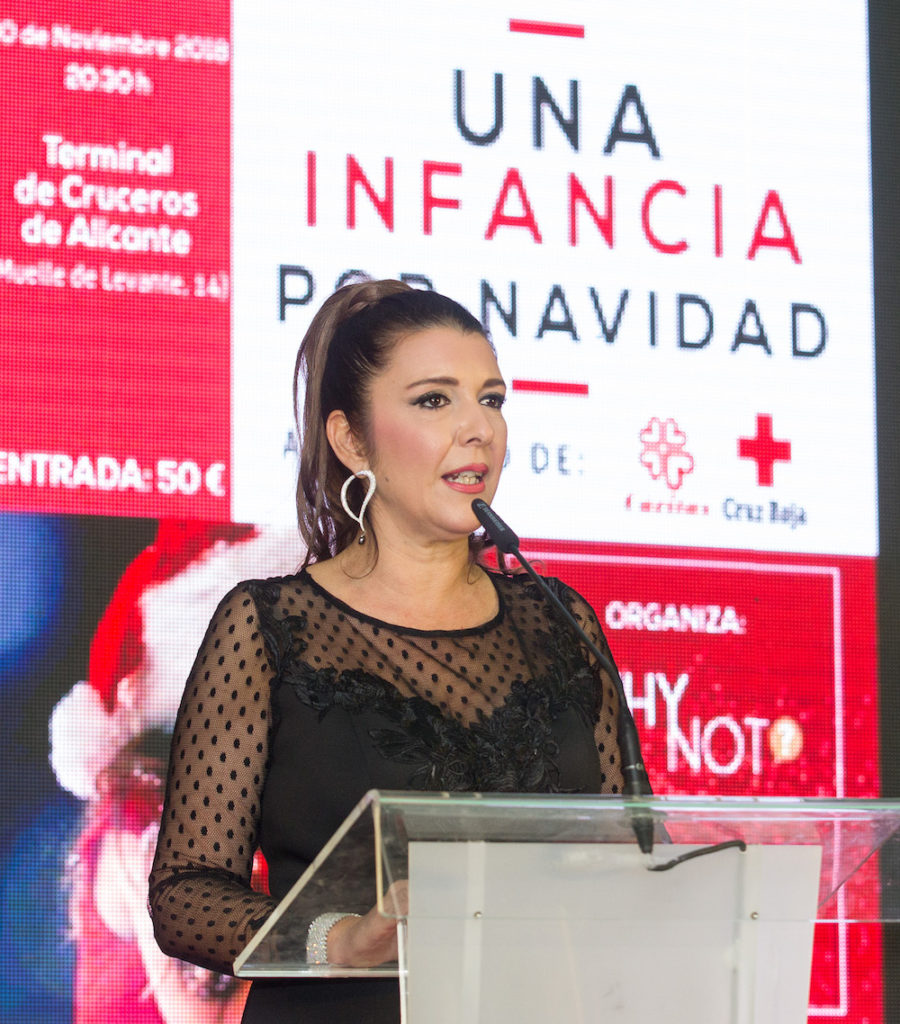 The journalist wore an elegant black neoprene dress by Alicante's designer Rubén Hernández Cuture. The neckline and tulle and silk sleeves with black guipure applications gave her the most CHIC touch.
She completed her look with Cuplé complements of the signature as well as spectacular earrings with a matching bracelet from Amaya jewellers.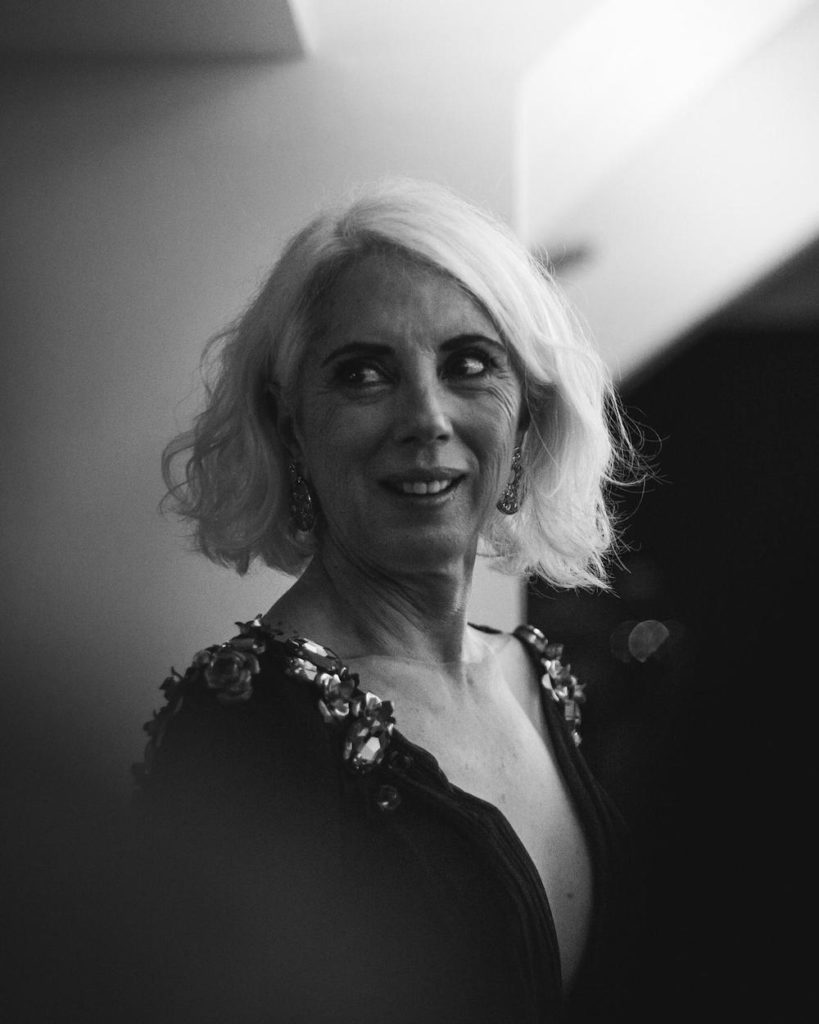 CHIC Trends Magazine director, Ana Espadas, wore a Rubén Hernández Cuture dress for the occasion. An impressive long dress made with blue draped fabric of a Chinese ink colour, showing off an impressive pronounced neckline. Yellow gold and diamond earrings by Milleiro Jewellers. This dress had the most striking and long the skirt with an opening on the side and a tail. Sling back suede UNISA shoes, of a similar colour tone to the dress.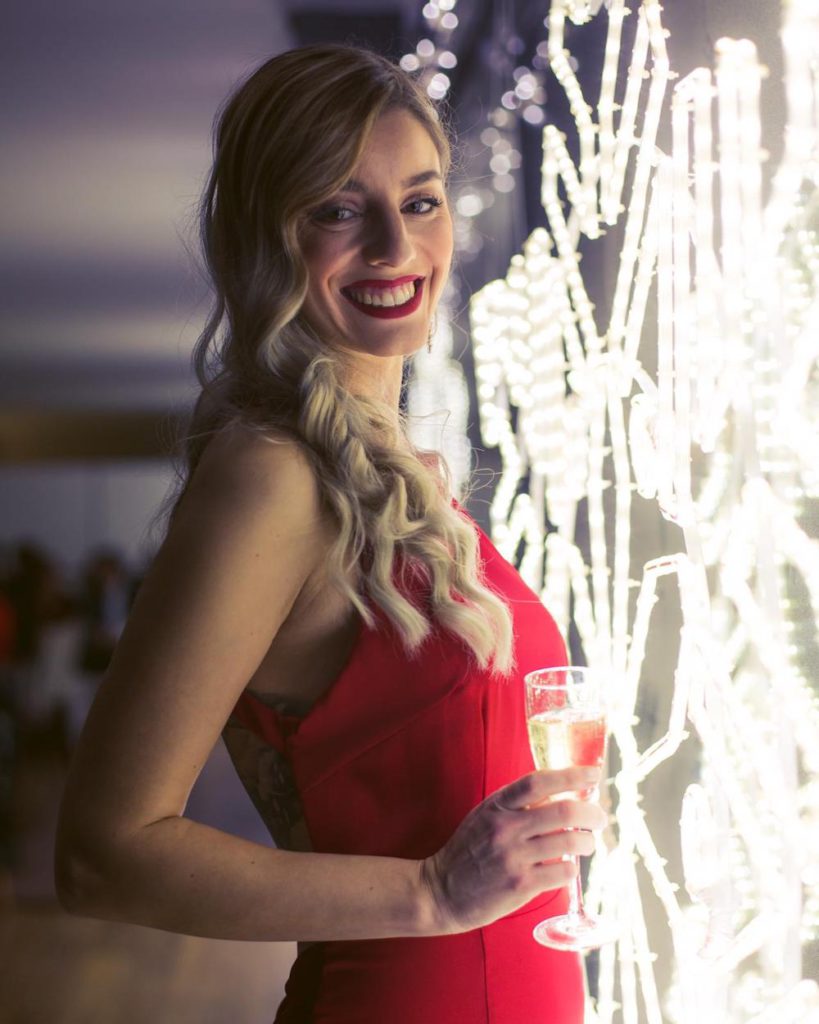 Jarlo London dressed the Italian blogger with this glamorous red dress, with a halter top, with the back exposed. She completed her outfit with Marajai bag. A very Christmassy and super sexy look. An elegant makeup by Mayediaz_makeup with intense red lipstick and perfect skin, she looked amazing.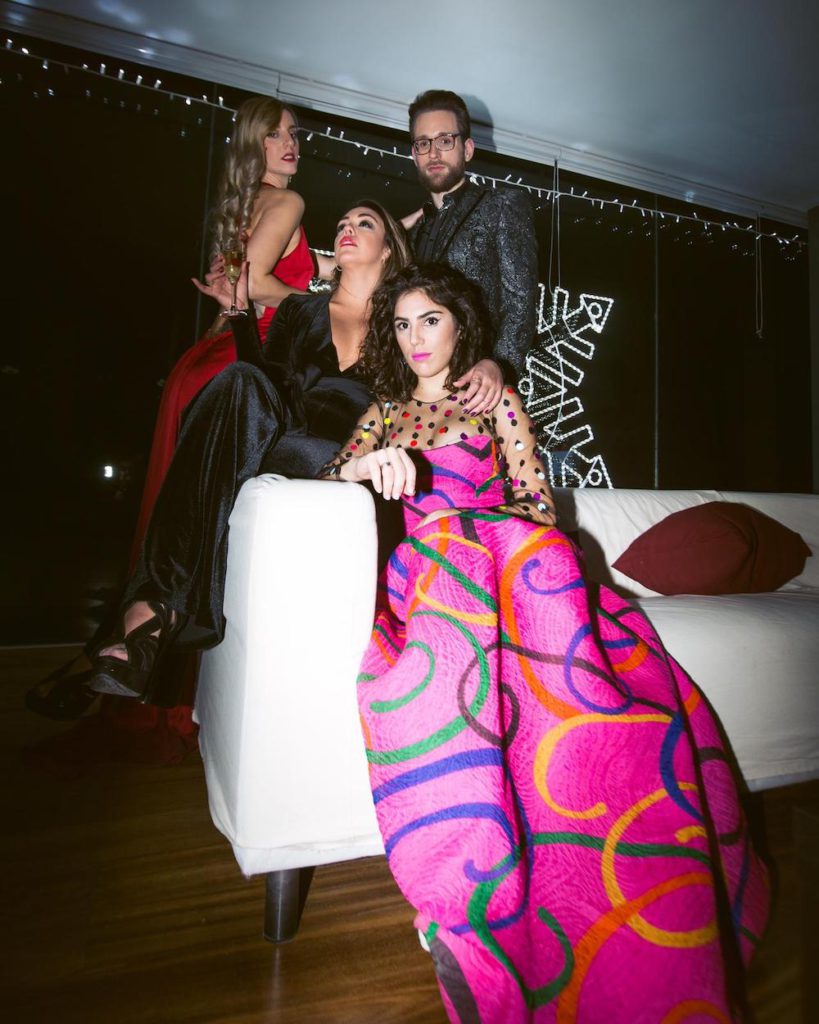 Bloggers and influencers showed off their best outfits at the red carpet of the Gala for a good cause.Manuela Bonilla's dress gave a vintage touch to the Gala, designed by Bill Blass, exclusively for Bergdorf Goodman. It stood out as one of the most colourful of the night. With a strapless neckline up to the chest in a bright pink tone, finished with natural silk black tulle for the sleeves and top neckline. The pattern of phosphorescent polka dots was a complete success.
Electric blue fake fur jacket by Angelita, another Vintage piece! ✨ Black and gold Chanel handbag, a classic. Mayediaz makeup with pronounced eyeliner and pink phosphorescent lipstick, wonderful!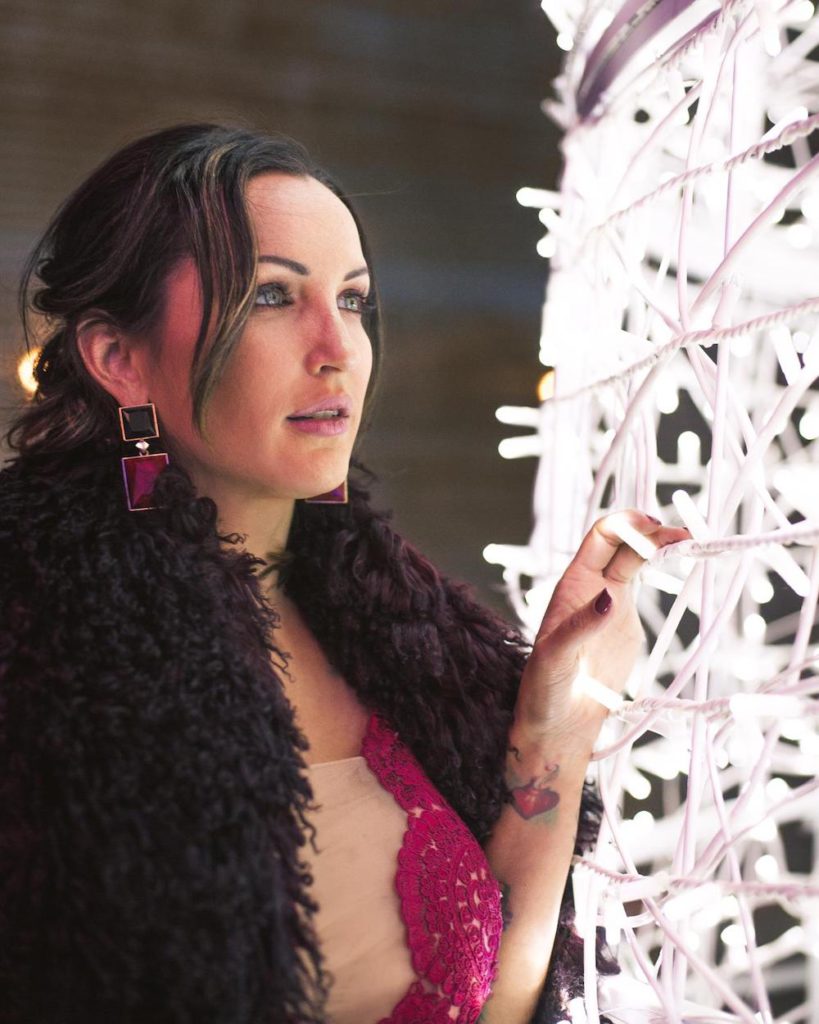 Isabel Delima wore an exclusive of J & D Brides dress. It combined transparencies and burgundy tulle and lace, the most popular colour for this Christmas. She also wore a spectacular vintage leather jacket, which perfectly matched the dress. The ideal complement to Isabel's outfit!Makeup by Mayediaz in golden and burgundy tones, ideal contrast with her beautiful green eyes, which gave her an amazing appearance! She opted for a neutral lipstick, drawing all the attention to her eyes ♥️
Paloma Amo Baile
The blogger chose a Valentino dress for Asos, in a Valentino classic Red. With a strapless neckline and draped sleeve, very flattering!
They squandered elegance and style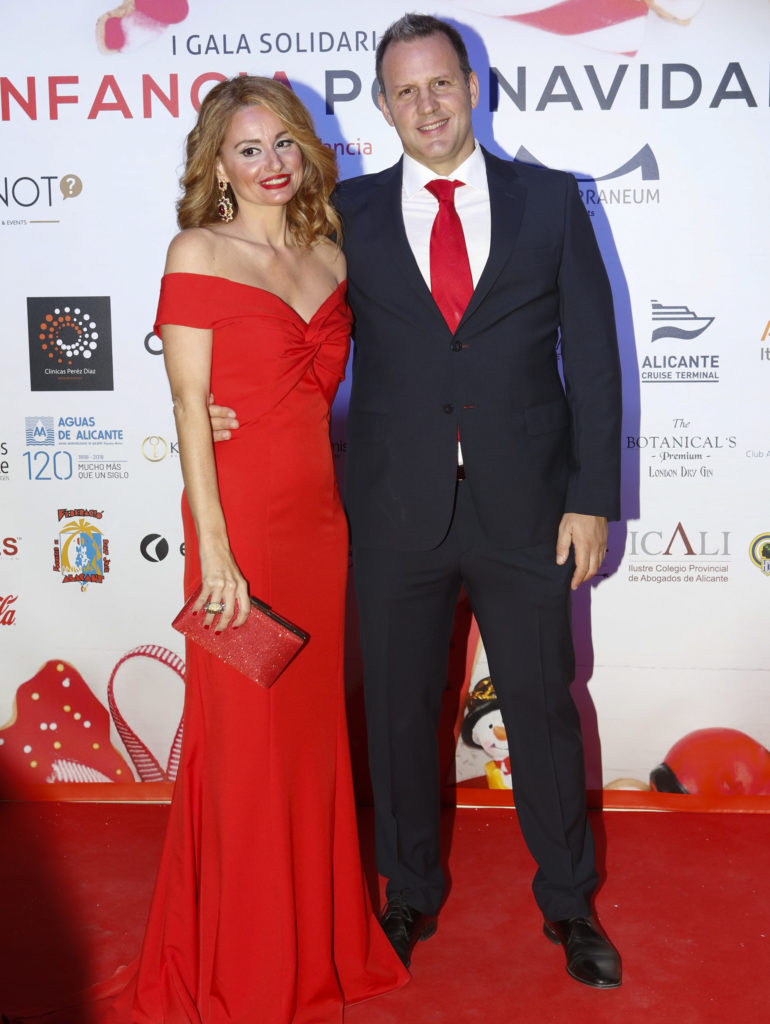 She wore a very elegant black midi dress by Hannibal Laguna, made of draped tulle, with rhinestones details on the neckline and braces. Black suede high heels completed her look.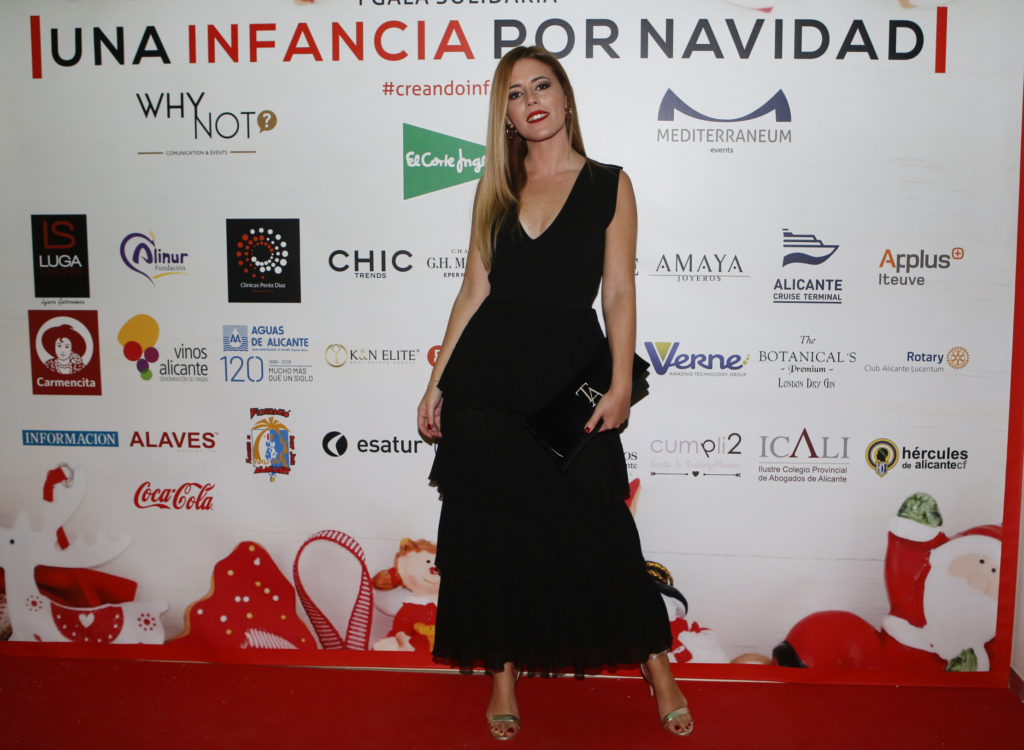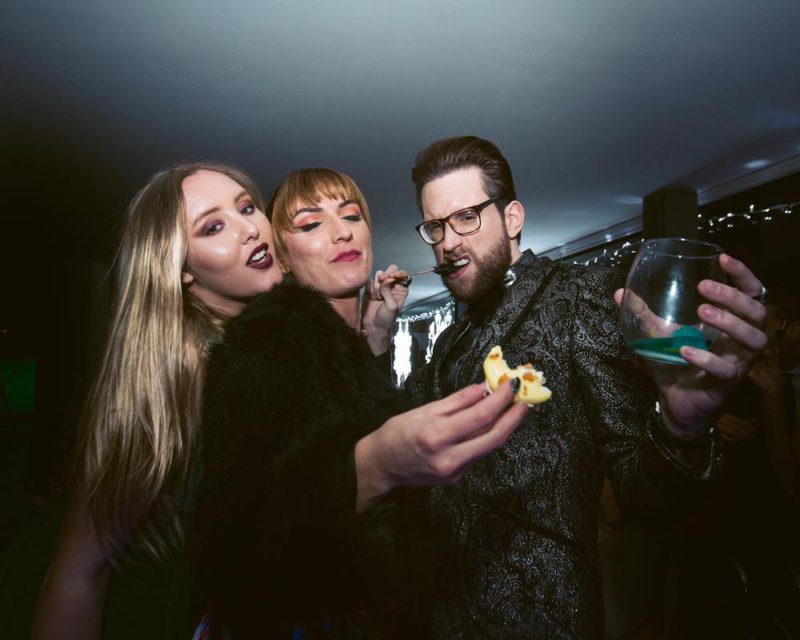 Aaron Fernández
He attended the gala with an original silver damask jacket and silver shirt with a Western touch, black tuxedo trousers and black Rockabilly patent leather shoes, of course, worn with the most colourful and fun socks you can imagine! Super original and flattering outfit.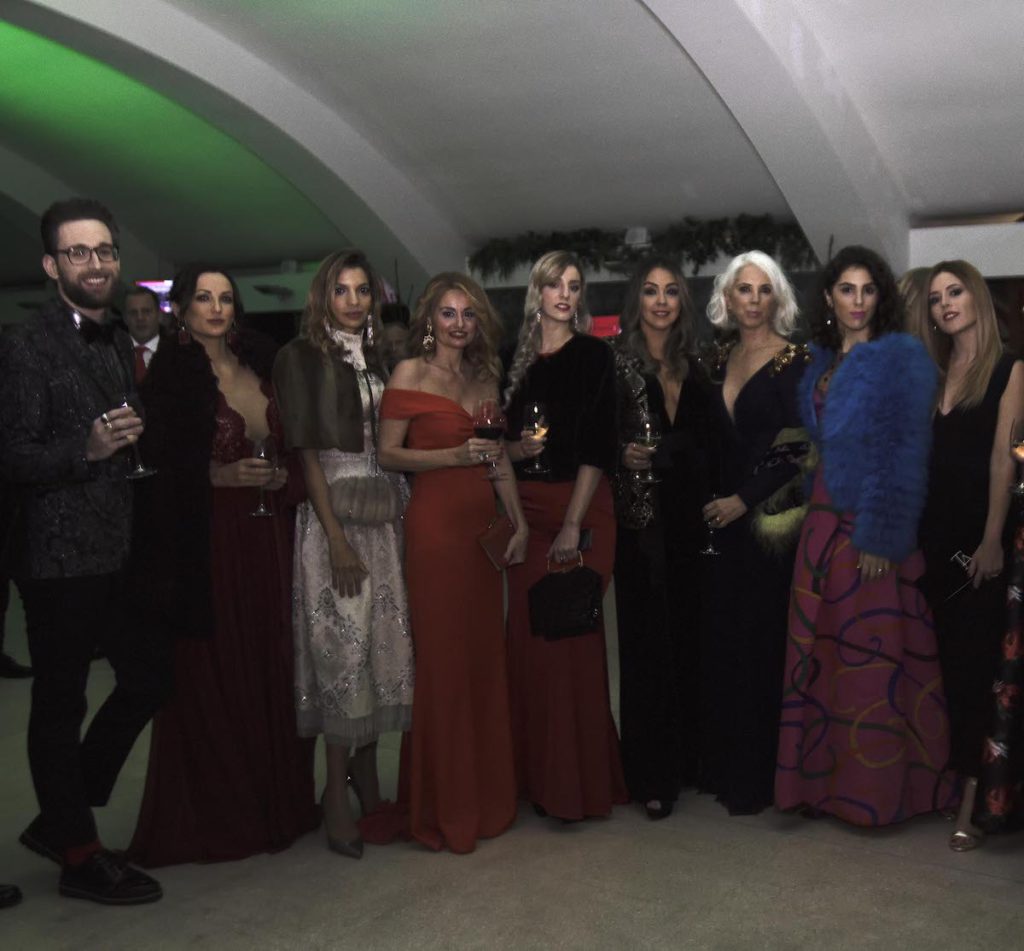 She opted for a beautiful midi dress by Fernando Aliaga in silk satin, embroidered with rhinestones, in a metallic white tone. She completed her look with a short and beautiful leather coat.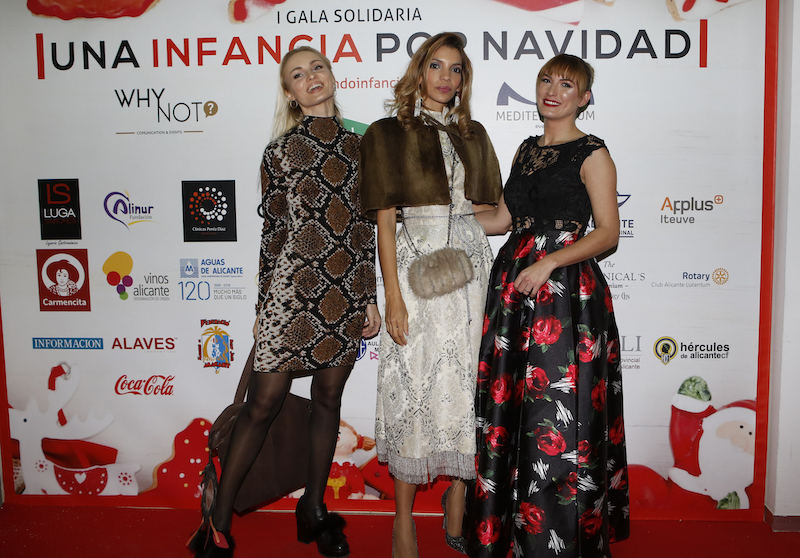 Alicia Díaz
She wore a long green dress with lace and transparencies on the upper body, with a long green tulle skirt. Her makeup consisted in smoked eyes with colourful shades and burgundy matt lips, a very nice combination!
Laura Nicolás
She chose to wear a Skape Moda full look. A long dress with a black lace body and large transparencies and a lovely black satin skirt, printed with flowers in red tones. She looked spectacular with an accentuated makeup and red lipstick.
Long dresses were the most popular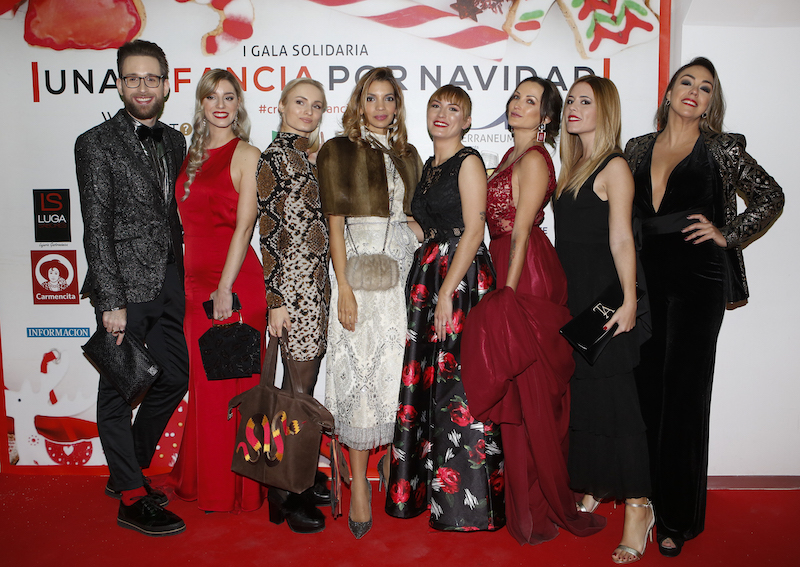 Alejandra Díaz
Alejandra wore a sophisticated Mango jumpsuit in black silk velvet, with an elegant pronounced neckline, a satin sash at the waist and black heels. The highlight of a wonderful gold-embroidered jacket with geometric designs, wonderful makeup done by her, she is makeup artist-and you can tell!
Spectacular eyes with dark shadows and dark red lipstick! Beautiful Maye!
Tania Agulló
She attended the Gala with a black ruffled dress, midi length, with a lovely movement in the skirt, smooth hair and lovely dramatic makeup.
Alex Soviets She wore a short dress with a snake print design. She completed the look with black matte tights and black shoes with thick heels, Louis XV style.
Red was the predominant colour, which was present in most of the looks. As for the key garment, it has been made clear: long dresses! And if we talk about makeup, red tones for lipstick have been the preferred choice of almost all the guests.
The gala was filled with glamorous and chic outfits, complements, accessories…the CHIC factor was always present.
Most importantly, the targets Caritas and the Red Cross had established were met and the event successfully recollected thousands of euros and toys for all of those families in need during the Christmas period.
* The first  'A Childhood for Christmas' Gala was born as a result of the a charity project 'Creando Infancia', promoted by the journalist Anabel Rosas and organized by Why Not and Mediterraneum Events. More than 30 companies have collaborated, including Ana Espadas Agencia, through CHIC Trends Magazine.